Banners
Our company has made thousands of banners and we will tell you up front if your banner is too small for your message, too large for your table, or the wrong colors to attract your customer.
We custom make our banners in any size. We don't have 'standard' sizes because we know you want your banner to fit your specific needs.
We have 2 standard kinds of material:
13 ounce Banner – edges are hemmed on all four edges with grommets installed free of charge. These banners are can be re-used for many years. Can be digitally printed or use cut vinyl.
Paper Banner – these banners are for short term use only – such as a birthday party. Can only be digitally printed.
*Other materials are available for custom banners.
TIPS FOR ORDERING A BANNER
When ordering a banner, a lot of customers call us and tell us how big they want their banner and what they would like to have on it. However, when purchasing a banner you should also consider how much text will be on the banner and how far away it needs to be read.
For example, if you order a banner that will be read from 400 ft away (like an outfield fence on a baseball field), the lettering needs to be 8″-10″ tall to be legible. In this case, a 4′ x 8′ banner can only have about 4 lines of text on the banner, and about 10-15 characters per line. You can't print a book or any 'fine print' on the banner because it would be too far away to read.
Another example would be if you want to hang a banner on the front of a banquet table. The banner would need to be no bigger than 28 in tall because most banquet tables are only 29 in tall, and you don't want it dragging the ground and getting stepped on.
*Other materials are available for custom banners.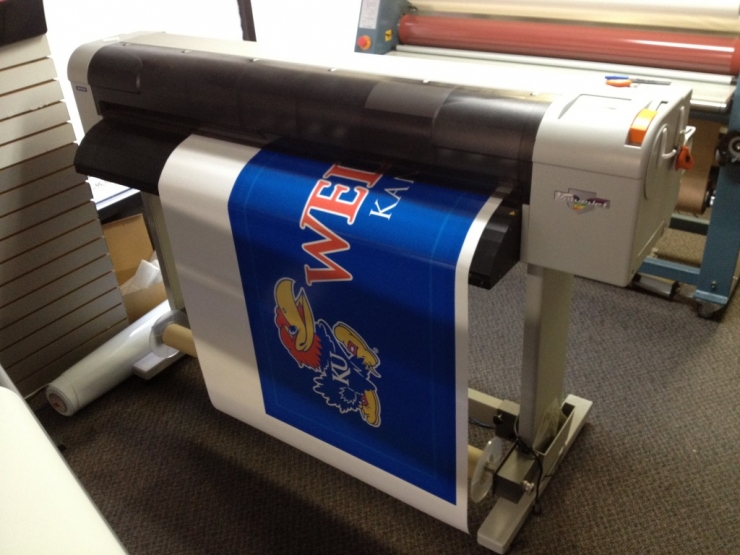 Copyright © 1997-2013. All Rights Reserved.