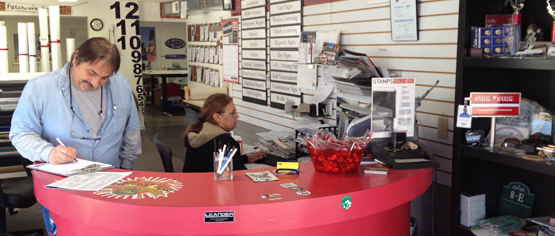 Yard Signs
"Yard Sign" is a general term used to describe a sign such as a Real Estate 'FOR SALE' sign, a political sign, a garage sale sign, or any other type of sign that might be put in a yard.
Special Price:2-sided full color 18″ x 24″ coroplastic signs with stake, 100qty at $8.50/ea.
When considering a yard sign, you must keep in mind that if you want the sign in a frame (like a Real Estate sign), the frames are only available in 3 standard sizes: 18″ x 24″, 20″ x 28″, and 24″ x 36″. Therefore, you cannot purchase a sign that is a non-standard size.
Types of Yard Signs
Also, signs that we make for the Real Estate frame are available with a metal sign insert, a PVC plastic sign insert, or a corrugated plastic sign insert. Each sign has it's own special purpose. The metal signs are made of aluminum so that they will not rust, and are for long-term use. The PVC plastic signs are weather resistant and cheaper than the metal signs, but will break it hit hard. The corrugated plastic signs are the least expensive, but are for short-term use only.
Short-term economy signage
We also sell Fold-over posters. These yard signs are made of a durable weather resistant poster board and are printed 2-up on the page. You simply fold the poster over and staple it to the frame. These signs are for short term use only and are commonly used as political signs.
Copyright © 1997-2013. All Rights Reserved.